Jackson Chen
Multi-Housing News
July 12, 2022
Original Article posted here.
---
Chartwell Residential has kicked off its 124-acre master-planned development in Spring Hill, Tenn., with the start of construction of a 292-unit community. The company broke ground on The Chartwell at Kedron Square earlier this year and is expecting to complete the community around the end of the third quarter or the middle of the fourth quarter of 2023.
The Chartwell at Kedron Square will be the first residential development at Chartwell Residential's Kedron Square development, which is expected to be one of the largest commercial districts in the city. The company tapped Franklin Construction Group to manage the project's construction, while JHP Architects was also tapped to be a part of the project team.
The community will offer one-, two- and three-bedroom units with a variety of floorplans. The units will include live-work properties, single-family residences and 27 single-family cottages. According to Chartwell Residential, the community's amenities will include a public green space, fitness center, community pool with a clubhouse, and outdoor grilling and picnic stations.
THE FIRST PHASE OF A MAJOR MIXED-USE DEVELOPMENT
Ben Schaedle, partner at Chartwell Residential, said in prepared remarks that The Chartwell at Kedron Square will be the first of many phases within the Kedron Square master-planned development. Kedron Square is expected to offer residential, commercial, office and recreational space and is zoned for various uses including single-family homes, senior assisted living facilities, hotels and offices.
Outside of its Kedron Square development, Chartwell Residential also started construction on The Chartwell at Beechcroft that's also located in Spring Hill. The 124-unit development is the company's first fully single-family development since a majority of its portfolio is multifamily developments. Elsewhere in Tennessee, Chartwell Residential is also working with EJF Capital LLC to build a 377-unit community in Nashville. The partnership recently secured a $67.4 million construction loan to help build the community, which will also be the first phase of a larger project.
Featured images above and below are renderings of Kedron Square to be built in Spring Hill.
---

---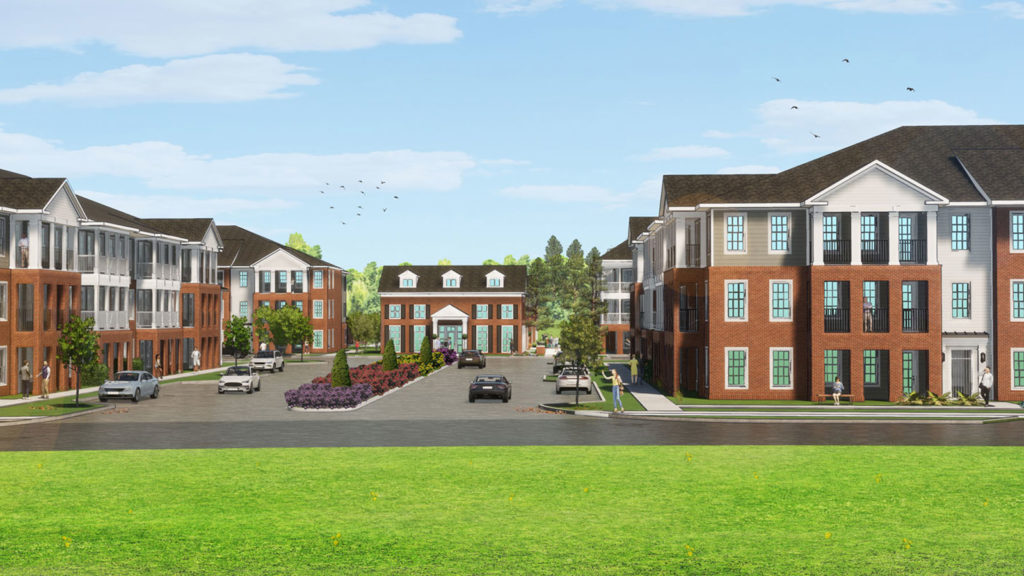 ---