By Drew Hutchinson
Reporter, Nashville Business Journal
Jul 12, 2021, 3:14pm EDT
Original Article posted here.
---
Months after closing on a project site, this Greater Nashville firm is positioned to get hundreds of apartments above ground by Marathon Village.
Ben Schaedle, a partner at Chartwell Residential, says site demolition will begin immediately for The Chartwell at Marathon, a 388-unit project where the former Union Station Brick Co. building sits. A $63.2 million construction loan from Principal Life Insurance Co. will go toward the
development, according to newly filed deeds. Schaedle puts total costs around $112 million.
The news comes four months after Chartwell closed on its 4.65-acre, train track-split project site for $17 million. The 388 residences will stretch across two chunks of land: 378
apartment units at 801 12th Ave. N. and 10 for-rent townhomes on the smaller, triangular parcel at 800 14th Ave. N. Schaedle previously estimated a 20-month construction timeline.
The Chartwell at Marathon will rise near development bullseyes like Nashville Yards, Capitol View and the Marathon Village neighborhood. Also steps away is a 445-unit apartment proposal on Herman Street, a mixed-use project in the works on 14th Avenue, and more.
"It's a high-growth area with proximity to all the big-name announcements," Schaedle told the NBJ last year. "There's still a need for additional housing as these jobs become real."
Florida-based DeAngelis Diamond, which has an office in Franklin, is the project's general contractor, Schaedle said. The development team also features Johnson Johnson Crabtree Architects (Nashville), Catalyst Design Group (Nashville) and David Baker Architects (San Francisco, Oakland, Birmingham).
Featured image above: A rendering shows The Chartwell at Marathon's private pool and courtyard.
---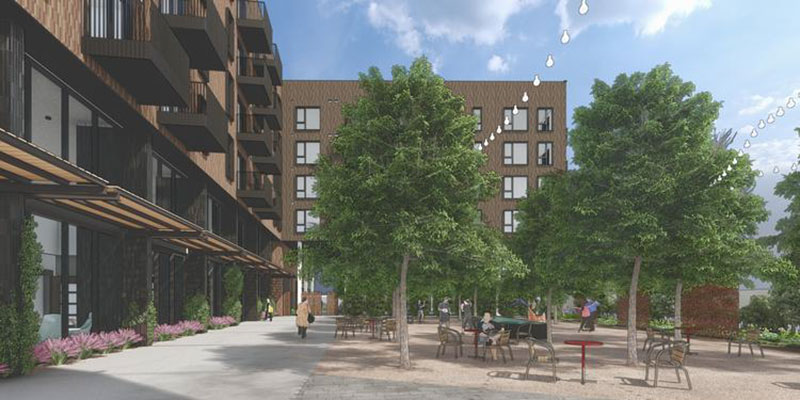 This rendering shows a private
"European-style park" at Chartwell's development. Founding partner Ben Schaedle told the NBJ in March that the project is slated for other amenities, too, such as a coworking space and rooftop deck.
---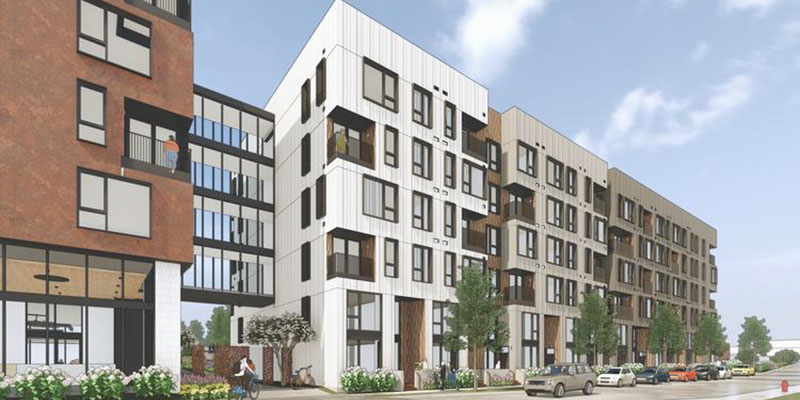 A rendering of Chartwell's 12th Avenue apartment buildings.